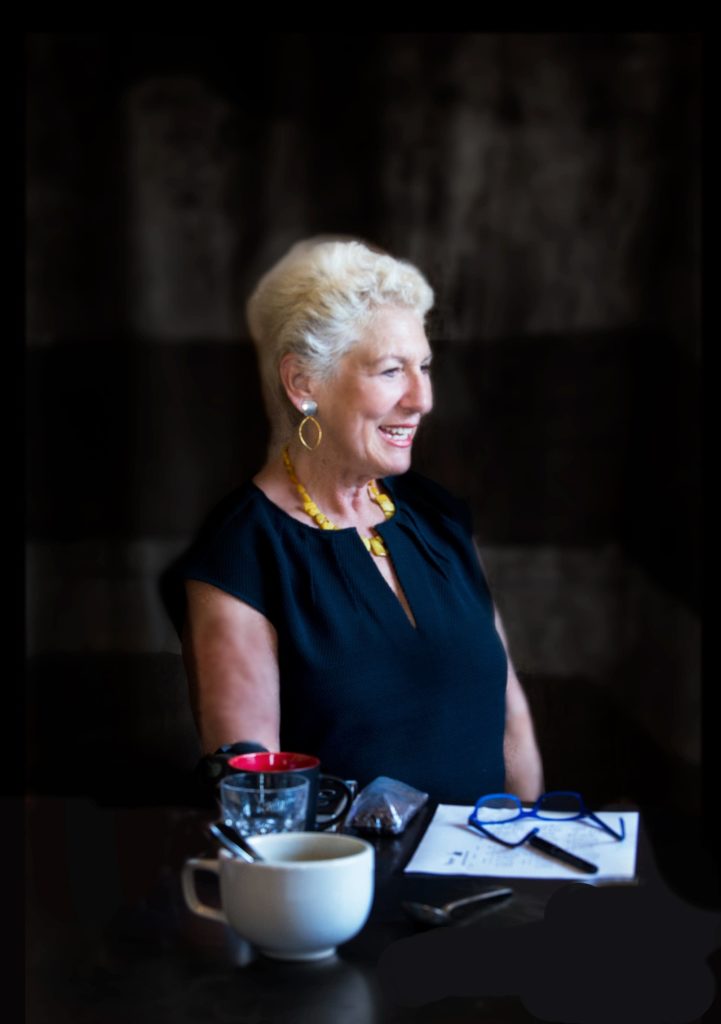 Meet Michaele
August 2023: Algonquin Books publishes Michaele Weissman's literary memoir "The Rye Bread Marriage."
The Rye Bread Marriage is a food and family memoir exploring the roots of her husband's obsession with Latvian rye bread, his wartime childhood, and the universal complexities of marriage.
Read Michaele's recent articles, "The Memoir That Found Me: Michaele Weissman on Food, Marriage, and Identity" for LitHub and "Rye Bread Is My Secret to a Happy Marriage" for The Nosher. And listen to her chat with food writer Francis Lam on The Splendid Table's podcast.
The author of four books, Michaele's work has appeared in The New York Times, The Washington Post, The Wall Street Journal and scores of other print and online publications.
Her coffee narrative "God in a Cup," for which she followed three young coffee buyers around the world, continues to be a must-read for coffee lovers and coffee professionals.
To stay up to date, follow Michaele on Instagram.
---
Events
Wednesday, August 16, 2023 @ 7pm
Politics & Prose Talk with Sally Swift
5015 Connecticut Avenue NW, Washington, DC 20008
Saturday, September 9, 2023 @ 11am-1pm
Broad Branch Market Book Signing with Black Rooster Rye Bread
5608 Broad Branch Rd NW, Washington, DC 20015
Wednesday, October 4, 2023 @ 6pm
Shakespeare & Co. with journalist Carol Hymowitz
Broadway & 69th St., New York, NY 10023
Wednesday, November 29, 2023 @ 6pm-8:30pm
The Bender JCC of Greater Washington with Rabbi Rachel Gartner
6125 Montrose Road, Rockville, MD 20852
---
"The Rye Bread Marriage" is a memoir/culinary history about rye bread and a marriage that unites two very different people, both with roots in rye-bread-loving Eastern Europe. Rye bread is the subject of the book and it is a lens enabling author Michaele Weissman to look at her husband's dramatic family story and her own. Her husband, John Melngailis fled his native Latvia with his family as a child to escape Stalin's takeover of his homeland. A retired professor of electrical engineering, he is the owner of Black Rooster Food, a small company marketing Latvian rye bread.
Both funny and wise, The Rye Bread Marriage explores deep and confounding subjects with a light touch.
---
"A charming, insightful meditation on the intersection of love, family, and food."

—KIRKUS REVIEWS
"The prevailing tone is light, but Weissman doesn't shy away from serious topics, including John's trauma as a WWII refugee…the result is a witty celebration of marriage that's sure to resonate."

—PUBLISHER'S WEEKLY
"This is a superbly researched and very well written exploration of interfaith/intercultural marriage, largely told through the lens of Latvian rye bread."

—LISA CYNAMON MAYERS, co-chair of the Mandel JCC Cleveland Jewish Book Festival and admissions consultant
"Beautiful. Michaele Weissman takes us on a magical journey across continents and time, and I doubt there is a couple who won't see themselves in the story of this marriage. The trail of rye bread crumbs (real and symbolic) led me to an emotional glimpse of the impact of love, war, and fear on our humanity and who we become."

—LIZ NEUMARK, CEO and founder of Great Performances Catering and author of Sylvia's Table
"I closed the last pages with tears in my eyes for the gift of these complex histories, this compelling love story—and a determination to find the best rye bread in town."

—LAUREN FRANCIS-SHARMA, author of Book of the Little Axe
---
---
Coaching
Michaele coaches private writing clients eager to take their work to new levels. Several of her students have successfully published books.
…Michaele's enthusiasm bubbled up and helped fill the room as she guided us to enter the world of written imagery. This in-love-with-the-world attitude, coupled with several original approaches to stimulate vulnerable writing…led all of us to work hard and feel comfortable sharing our work.

Marc Nemiroff, Maryland